"There are no secrets to success. It is the result of preparation, hard work and learning from failure."
Pavna Industries started its trip in 1971, By visionary Shri Pawan Jain with a nominal amount in his fund and dreams in his eyes. He laid bricks & walls of Pavna industriousness with his hardwork & sweat. Pavna Industries focuses on Quality & customer centric factors, feeding to Automotive Market, with a unique maxim to make customers 'Secure, Fast & More'. They are committed to empower the lives of their workers to live in better standards, increase their effectiveness, and promote manufacturing of innovative products and solutions. Over the times, They have endured a steady growth in their business in terms of product portfolio, manufacturing shops, Customers they serve, and various other aspects that set them piecemeal in the sedulity.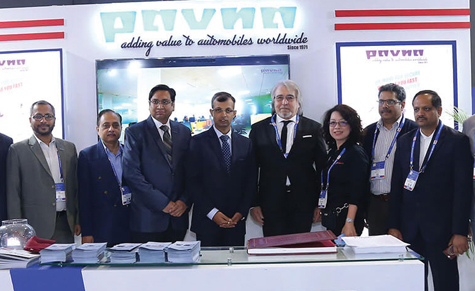 As the most experienced automotive part solutions company in South Asia, PAVNA industries, enjoys a history of around 50 times of invention, technology, manufacturing and marketing leadership moment.They are a full- capability provider of high- quality reliable corridor analogous as Ignition Switches, Fuel Tank Caps, Latches, Auto Locks, Handles, Switches, Oil Pump, Carburettor, Throttle Body, Fuel Cocks, Injection System, Casting Components and other automotive corridor results for machine operations, serving machine, agricultural and other operations worldwide. PAVNA has extreme modern manufacturing centres in India, located in Aligarh, Aurangabad, Pantnagar & Pune. The installations have been laid out to match best plant engineering standards and as you hear this; their manufacturing centres are busy producing automotive products in large quantities to feed the customer's need.
All PAVNA units has been certified with IATF & OHSAS. PAVNA Industry engages over 4000 (direct/ indirect) labor force specialized in designing, product, quality & other associated services. Shri Pavan Jain ji, passed the baton of his legacy to Mr. Swapnil Jain ,who added golden feathers in Pavna's handbasket. He developed, modified & digitalised Pavna units. The result of this is that Pavna industries are leading the automation market in South East Asia with the eye on Global Market.